Cherishma
Math/Adult Education Student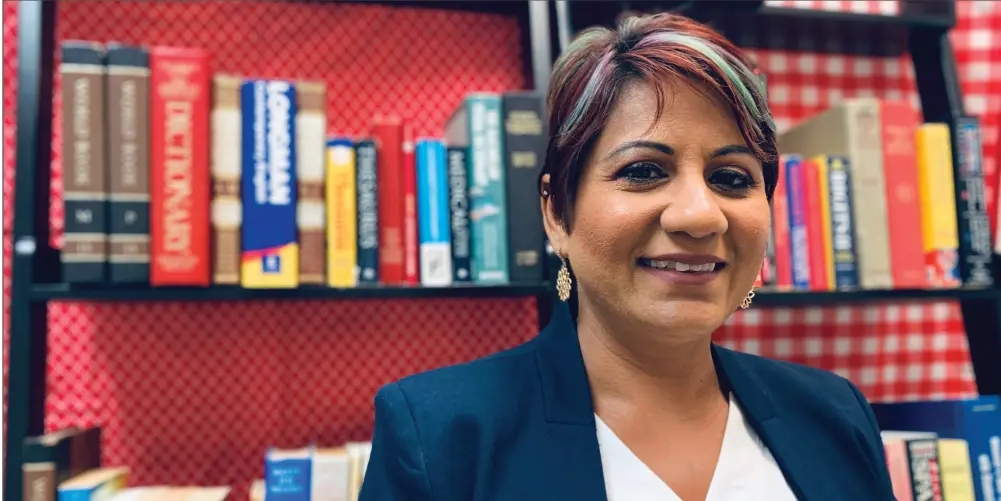 I am originally from Trinidad and Tobago and I came to the USA over 15 years ago. I am a 46 year old woman who is learning math in order to further my education. Math was never my thing and I realized that the way people learn it here in the States is completely different from the way
I learned it 29 years ago, and that scared me.

Thanks to the help of the Adult Literacy League, and my math instructor Steve, I have been able to improve. He took the time to understand the way I was taught and explains things in a way I understand.
Unfortunately, during my childhood, education was not a priority. I have been working since I was 11 years old. This was around the same time my dad passed away and my mom and I needed to survive. As a consequence, I started to take more responsibilities, and these circumstances forced me to
put my education in the background. Now I am in a better place. When you get older you start to understand what is really important, and right now my education is my priority.

It's never too late to learn. It doesn't matter where you come from, what language you speak, or how many years it has been since you went to school, the instructors at the Adult Literacy League will know how to help you.

The League is a blessing for so many people, regardless of whether you need help with English, math, citizenship, or getting your GED. This is more than just a school; for ALL of us this is the place we call home.