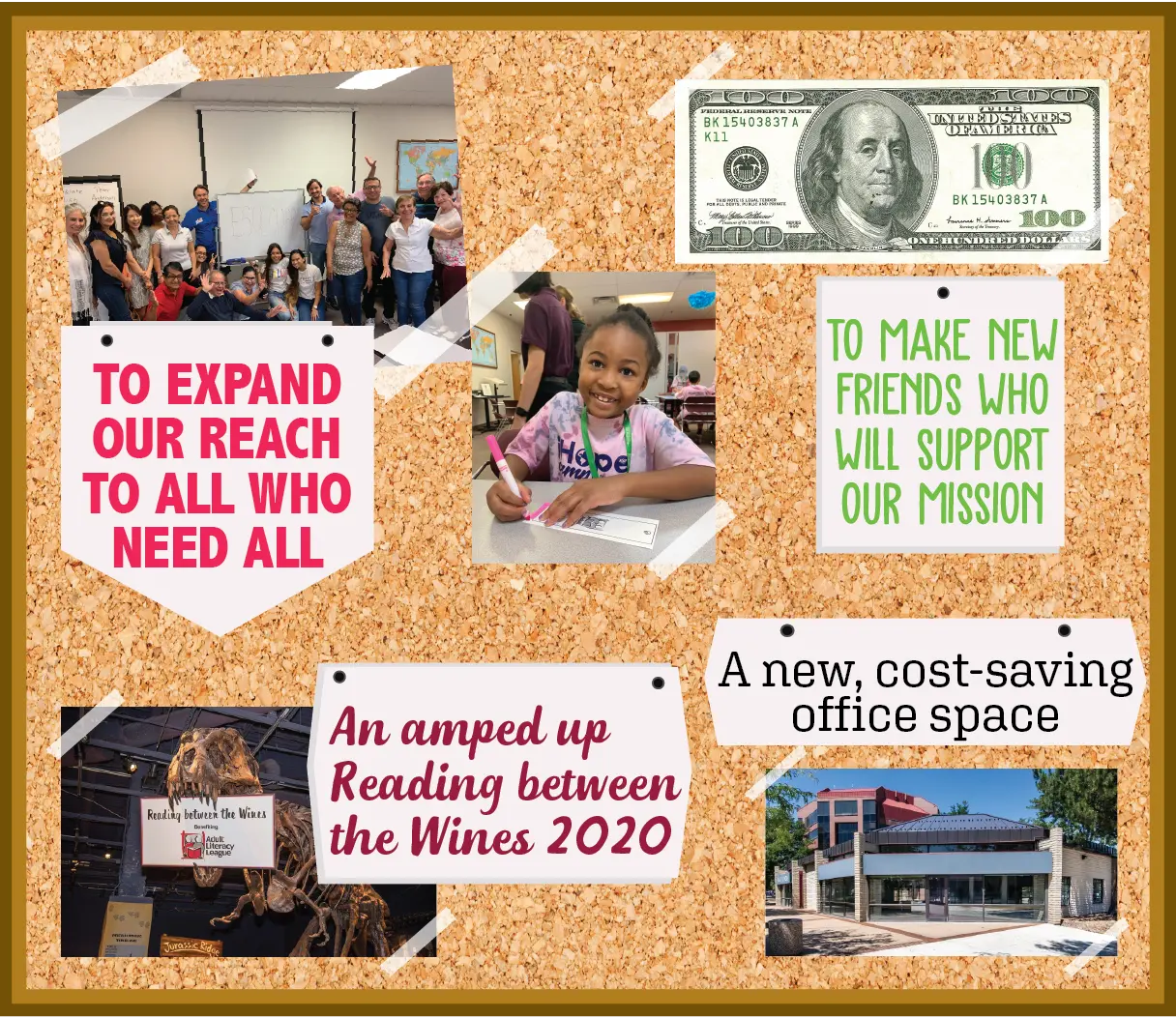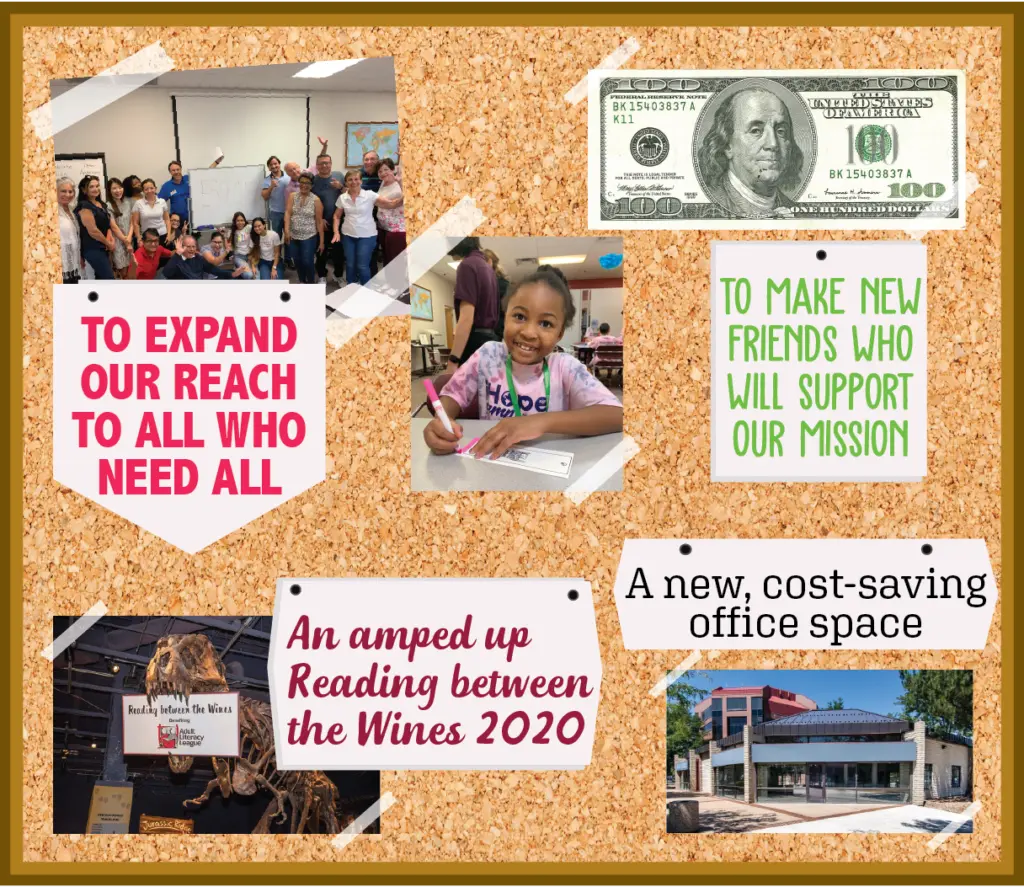 I am so proud of Frey and Cherishma. They've set their sights on a brighter future and are working hard to make it happen. Frey dreams of practicing law in his new home. His vision board includes improving his English proficiency and comprehension so he can continue his legal studies in the US. Cherishma can't wait to have her high school diploma. To help her get there, she's going to continue meeting with her math tutor until she's prepared to pass the GED exam.

Every week, we're working with more than one thousand adult learners
– just like Frey and Cherishma – who have their own vision boards full of goals such as becoming a US citizen, following along in the hymnal at church, or reading their children a bedtime story. Please show our students you believe in them. Give as generously as possible in support of the dreams and goals on their vision boards.

"Vision without action is merely a dream.
Action without vision just passes the time.
Vision with action can change the world"
Joel A. Barker.

Please support our students as they work hard
to change the world.
Read Freynaldo's full story here
Read Cherishma's full story here